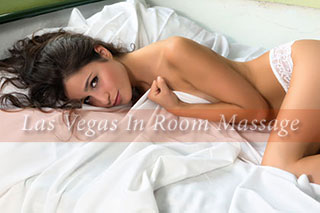 Who says that hiring a massage has to be just for singles? A couple's massage is a new "thing" that men and women alike find to be exciting. You'll have the benefit of enhancing your relationship in a whole new way while enjoying the amenities provided by a sexy woman who tends to your beck and call. Here's a rundown of what you can expect when you make an appointment with a massage artist who caters to couples.
Someone Who Appeals To All Involved
Before you book a massage, consider picking out the exact person who will provide the session to you. This isn't always achieved when you book a massage at a spa or massage parlor. You might end up with someone totally opposite to the type of person who you find attractive. Take a look at the profiles of the women who work for our service and select one that you find attractive. Make sure to keep your partner in mind as well, as they will also be spending time with the masseuse you select. If the massage is not going to be a surprise, have them help you with the selection process.
Spend Time Two On One
Before your massage happens, consider going out with her and your partner to get to know her better. This will help your partner to be relaxed with the process and the fun to be had in the near future. You'll both have a connection with this person, making it easier for you to relax when it comes time for your massage. Share your likes and dislikes, so she can make sure each of you is totally happy with the session when it comes to an end. It is also exciting to have someone to show off out and about before the massage as well. Go to a nightclub or have a fancy dinner with her and your partner to get ready for the exciting time ahead.
Strip Down And Enjoy The Sensations
Your massage artist will ask each of you to become totally nude for the massage you are about to enjoy. If you don't want to get right into it, she can entice you to strip down by stripping herself. She'll spend an equal amount of time with you and your partner so that you each benefit from the touches she provides. The whole experience is completely personalized, so it may differ from couple to couple. You might want to try some tantra, some sensual massage action, or add role-play into the mix. Whatever you decide, you'll reap the rewards when your partner spends time with you alone after this session. You'll relive the memories together and perhaps you'll want a replay again in the future as well.